Original oil painting of Hookie by Craig Rice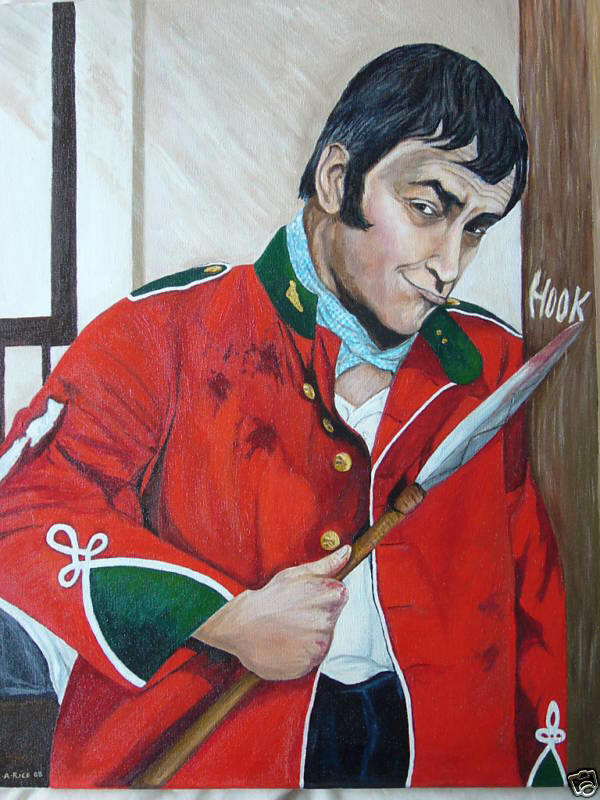 This recent, original painting in high quality oils depicts Private Henry Hook, as portrayed in the film Zulu by James Booth. This is an iconic scene as Hook shows his contempt for authority, by carving his name on a post. History shows that Hook was actually a model soldier, unlike the character played by Booth. The painting is 50 cm x 40 cm in size, on stretched canvas. It has been varnished and is ready to be framed. Anyone interested in purchasing this painting should contact me directly at cr0021301@blueyonder.co.uk.
I am an award-winning miniaturist and a member of Gateshead Art Society. I have shown and sold paintings in local art galleries in northeast England. I am available for commissions, my favourite subject being military themes. Permission can be granted to obtain prints off this painting: email to discuss.
Yours truly,
Craig Rice