MISCELLANEOUS
Letter from Jeff C. Burr: "A director's dream"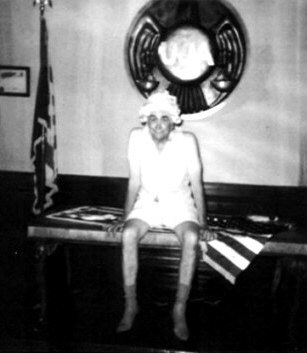 James Booth on the set of Spoiler. Photo courtesy of Jeff C. Burr
Diana...great job on the website. I came across it tonight while looking for something else. A James Booth credit you might not know is a movie called SPOILER, shot in 1997 with an actor named Gary Daniels. James plays a judge in it and has two scenes, and he's terrific. I directed the movie and he was a great guy to work with. I wish he'd had a bigger part! I had been a fan of his since ZULU days and always wanted to work with him. If you get a chance, get the movie and fast-forward to his part, it's worth the look. I was a kid when I saw ZULU for the first time, on TV probably in the early 70's. It made me seek out Stanley Baker, and I have been a fan of his ever since. And of course James Booth too! I will tell you, James was/is a very inventive actor, and a director's dream if he wants something better and more unusual than what's on the page. His training with Joan Littlewood is very much still in evidence. I talked to him about Peter Brook, Stanley Baker, etc. etc., and he was always full of great stories. He signed my Zulu poster and we went out for dinner after the movie wrapped.
Jeff Burr